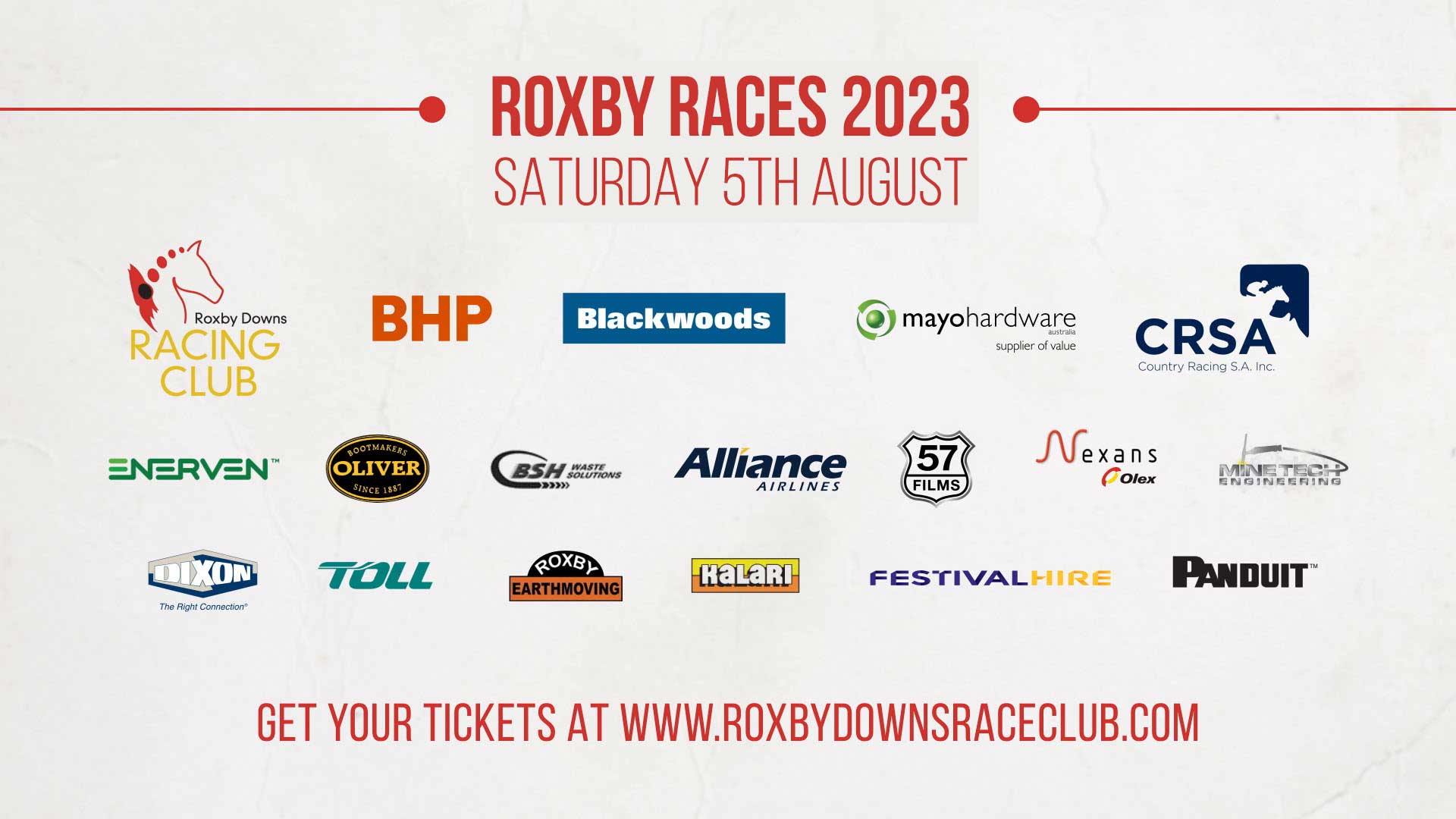 BHP Blackwoods Roxby Downs Outback Cup Race Day Sat 5th August
The Roxby Downs Racing Club
The racing club was formed in 1991 and held its first unregistered meeting a year later.
The first registered meeting was in June 1994 and was attended by a very large crowd of about 2000 people.
The Club's vision is to ensure a long-term sustainable annual race meeting to:
Establish a unique race meeting that becomes a major event on the State's social calendar
Provide an entertaining and enjoyable day for patrons/community of Roxby Downs
2023 Roxby Downs Race Weekend Program
TBA
Ms Outback/Best Dressed Womenswear
1st $1000, 2nd $400 and 3rd $100
Best Millinery
$200 Cash
Best Footwear Women's
$100 Cash
Mr Outback Best Dressed Menswear
$350 Cash
Kid Categories – Roxby Downs
Best Dressed 5 & Under 2017
Best Dressed 17 year and under
Best dressed under 10 years
Criteria for Roxby Races Fashions at the Races 2023
Suitability of the Outfit for Our Event
Entrants should dress for the appropriate season (i.e. a Winter Cup)
Footwear should be tailored to our conditions ie: dirt track, gravel, paved areas
It is essential that entrants should wear Race Cup daywear fashion (appropriate to occasion)
Originality and Confidence
Personality and originality of their outfit should make them stand out in a positive manner
They should look and feel confident
Attention to Detail with Accessories
Appropriate headwear is essential for ladies
Men's accessories should be considered but not essential
The overall look must be considered in the judging i.e. bag, shoes, jewellery and headwear (the entire outfit must be complementary and cohesive)
Appreciation of Current Trends
Entrants must show that they aware of current trends and interpret these in their own way (without losing personal flare)
Grooming and Deportment
Entrants will be judged according not only to their outfit, but also the way they carry themselves on stage
Hair, makeup and behaviour on stage will also be considered by the judges
Registrations will commence from 11:30am on race day.
WALKING

The Roxby Downs Racecourse is located just on the outskirt of town, only 1km from the Shopping Centre or a 15 minute walk.
There is a walking track from the pony club to the race course.
DRIVING
Travelling thru Port Augusta from Adelaide, turn right onto Stuart Highway heading towards Cobber Pedy, Approximately 170km north of Port Augusta, turn right onto the Pimba Highway.
Follow the signs to Roxby Downs which is another 85km from Pimba.
FLIGHTS
There are regular flights from Adelaide to Olympic Dam, operated by Alliance Airlines
ACCOMMODATIONS

Roxby Downs have few accommodation options:
We would like to thank the following Sponsors for their support this year in putting on another great Race Day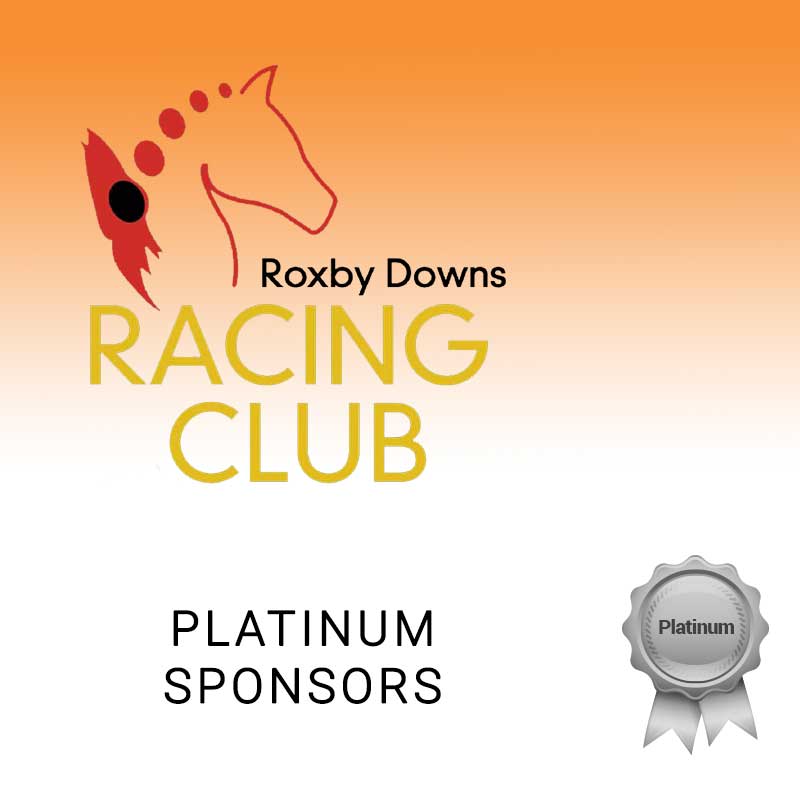 Committee Members 2021
Club President
Dwayne Gum
Club Vice President
Trevor Brougham
Club Secretary
Jennifer Parker
Club Treasurer
Rose McCafferty
Committee Members
Luke Trenowden
Brenton Smith (life member)
Kelly Brougham
Cornelius Castle
Richard Smith
John McCafferty
Caro Turnbull
Lee Iles
Marty Noble
Justin Ali
Kimi Bradley
Tom Hannigan (life member)
Patrons
Phil McEvoy & David McNamara
No 1 Ticket holder – John Letts
For ticketing and membership enquiries, please contact the club Treasurer, Rose McCafferty:
Email: